MEET MICK CHARDON & GEOFF ABBOTT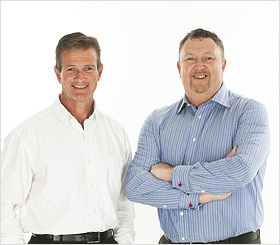 Chardon and Abbott Home Loans is the leading home loan company servicing the Penrith and Blue Mountains area. Directors Mick Chardon and Geoff Abbott have amassed more than 40 years experience in the lending industry so they know how to get things done, and what will work for you! Best of all, at Chardon and Abbott, the costs are met by lenders, which means no lending fees!
With vast experience and a great team of supportive staff, every home loan is handled with the utmost care, so buying your home or refinancing is easy and stress-free.
Together, Mick Chardon and Geoff Abbott have more than 40 years experience in the finance industry. The pair met as Bank Managers in the State Bank of NSW, where they were drawn together by shared values and professional ethics. The pair opened Chardon and Abbott Home Loans in 2005 and today are leading business operators in the Penrith/Blue Mountains area.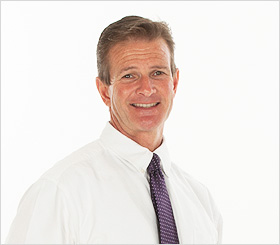 Michael Chardon
Chardon & Abbott Home Loans
Suite 4/354-360 High Street, Penrith NSW, 2750
02 4731 5085 / 0410 492 589
mick@chardonabbott.com.au
Michael been in the finance industry since 1979 when he first joined the Rural Bank and commenced lending in 1984.
He previously part owned an aggregation group, "Select Mortgage Finance", which he and his partners sold to National Brokers Group in 2006 and with several other aggregators, eventually became VOW Financial in 2010.
Michael has operated under Chardon & Abbott Home Loans since 2005 and his office is located in Penrith's CBD. He is supported by his business partner, Geoff Abbott and their administration staff.
As a previous aggregator, he has mentored many new entrants to the industry and his lending experience covers both residential and commercial lending.
The mentoring process starts from a grass-roots level with new entrants and covers creating new business, presentation of applications to lenders, compliance, retaining clients and evolving in a changing industry.
Australian Credit License: 380525
Geoff Abbott
Geoff started his career in lending with the State Bank in 1988. He's also worked with the Commonwealth Bank, and spent time as a Mobile Home Loan Lender.
"Although our objective is to find the right loan to suit your needs, our main goal is quality service," says Geoff, "and keeping you informed at every stage of the loan process. Even after your loan is settled, we keep in contact regularly so we can help when your needs change."
Geoff is a married father of two and  is also a massive Panther fan who heads along to every game he can!
Australian Credit License: 385531